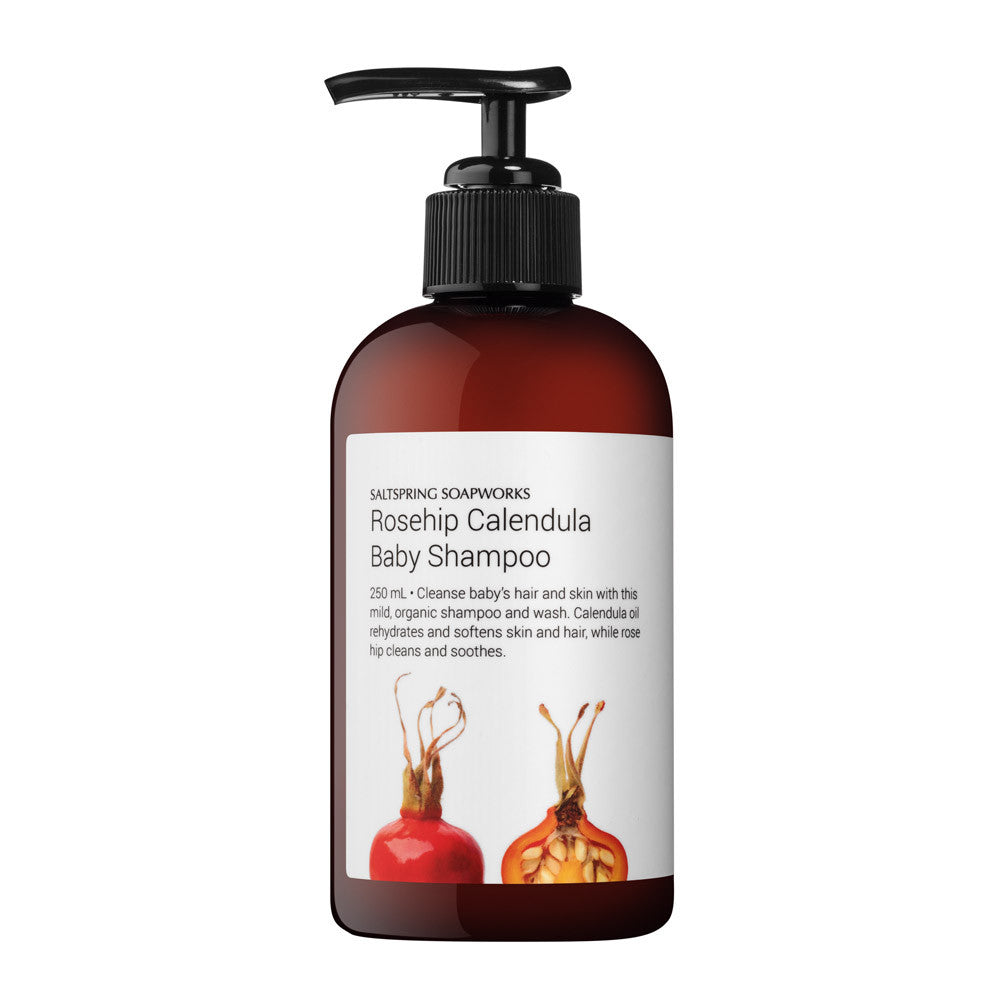 Saltspring Soapworks -Rosehip Calendula Baby Shampoo
Regular price $16.00 CAD Sale
250 mL • My mom started making soap as a way to provide better alternatives to her family. She didn't want unnecessary chemicals in our soap. That philosophy remains a cornerstone of our company—especially when it comes to the soaps we make for babies and children.

Our Rosehip Calendula Baby Shampoo is a mild, organic, shampoo and wash. Rose hip gently cleans and soothes your baby's hair and skin. Calendula oil rehydrates and softens skin and hair. It's lathers nicely, and leaves skin moist and healthy.

This shampoo is gentle and safe for those with highly sensitive skin and scalp. Use it as a gentle moisturizing shampoo—or as a calming, soothing, organic body wash or bubble bath.